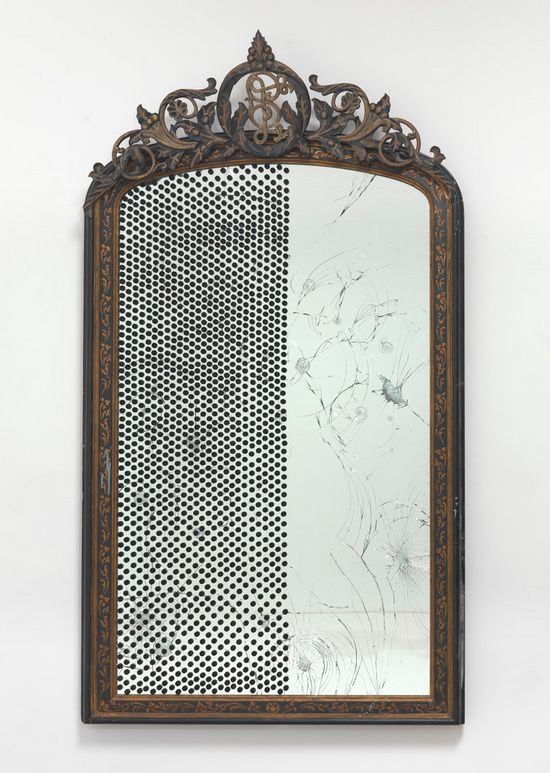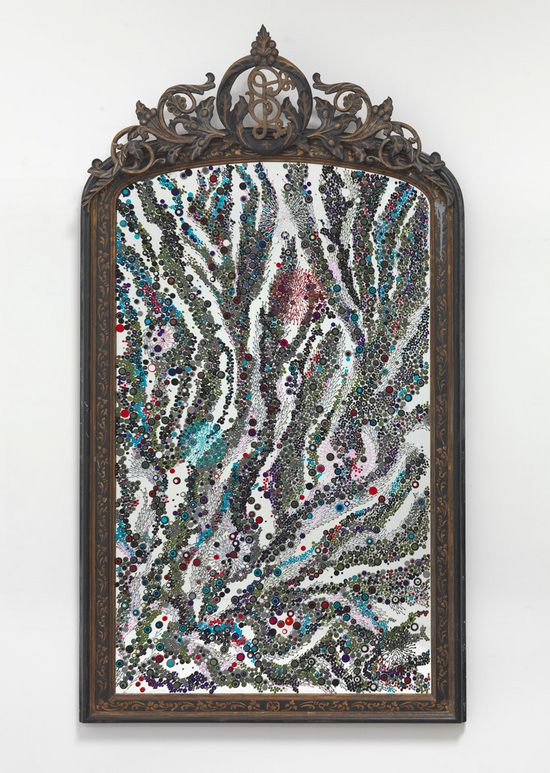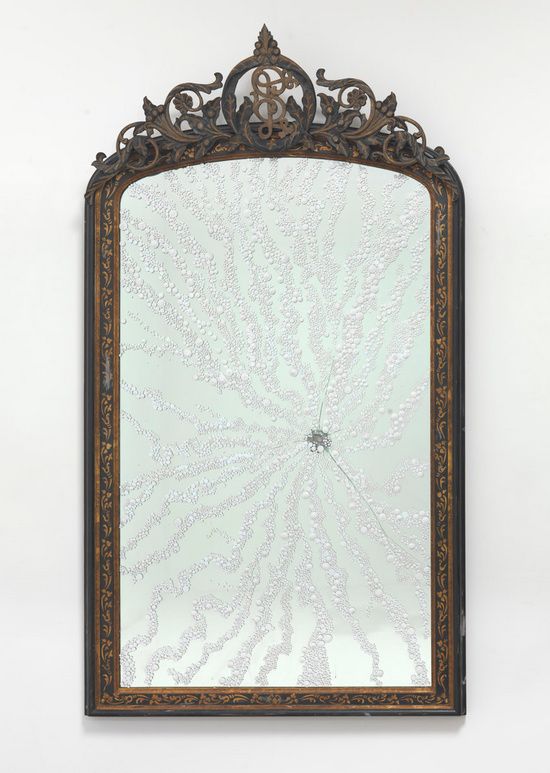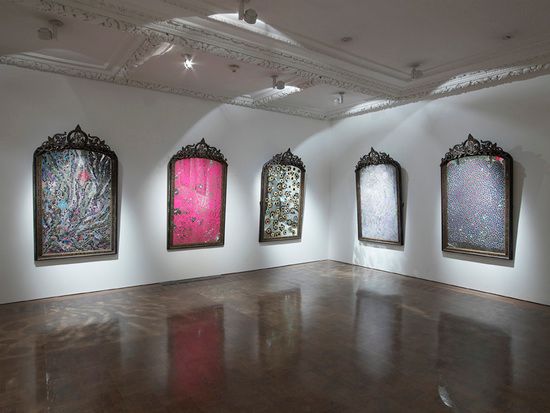 dear readers, whoever you are,
if you've been with me since the start, you may know that i am somewhat of an obsessive. objects //emotions // tumult // images snake their way around inside me, gripping some absurd part of my psyche. i can't not be this way no matter how hard i try not to be. the lady behind the curtain is a dweller, reaching a catalyst.
which brings me to
bharti kher.
i'm fully absorbed with the weight of her work.
i stumbled across her new show, '
inevitable undeniable necessary
', which is going on right now at
hauser & wirth
in london, via the conjuring powers of tumblr last week. her bindi encrusted mirrors have captivated & cornered me in dreams. here, having placed a traditionally spiritual adornment, usually placed over the "third eye" of females, is used to transform antique and sometimes damaged mirrors. the bindis form beautiful patterns which explore both physical and emotionally deformity. i can only imagine what sort of distorted images viewers are able to see of themselves within the patterns. i wish i could see for myself.
xo