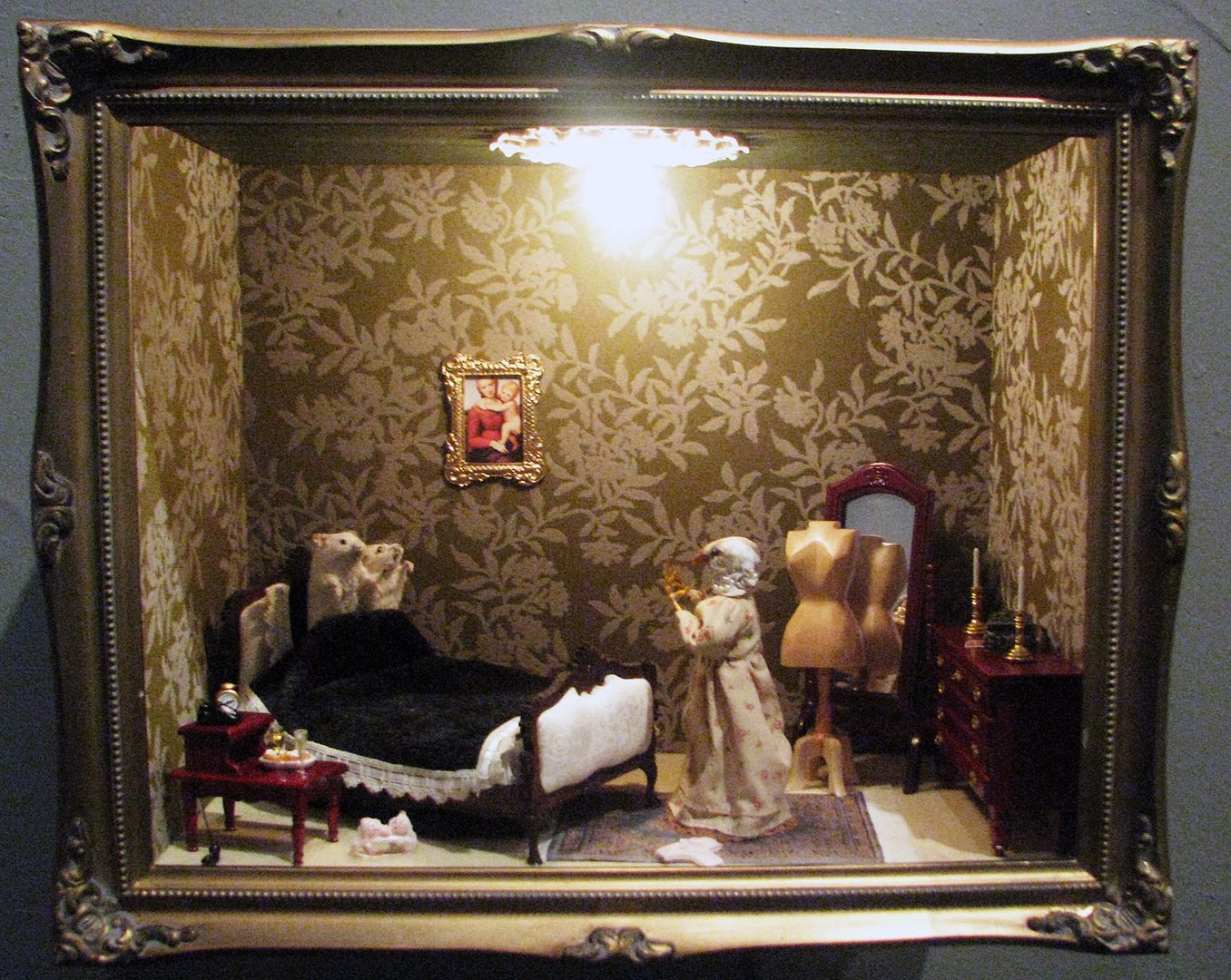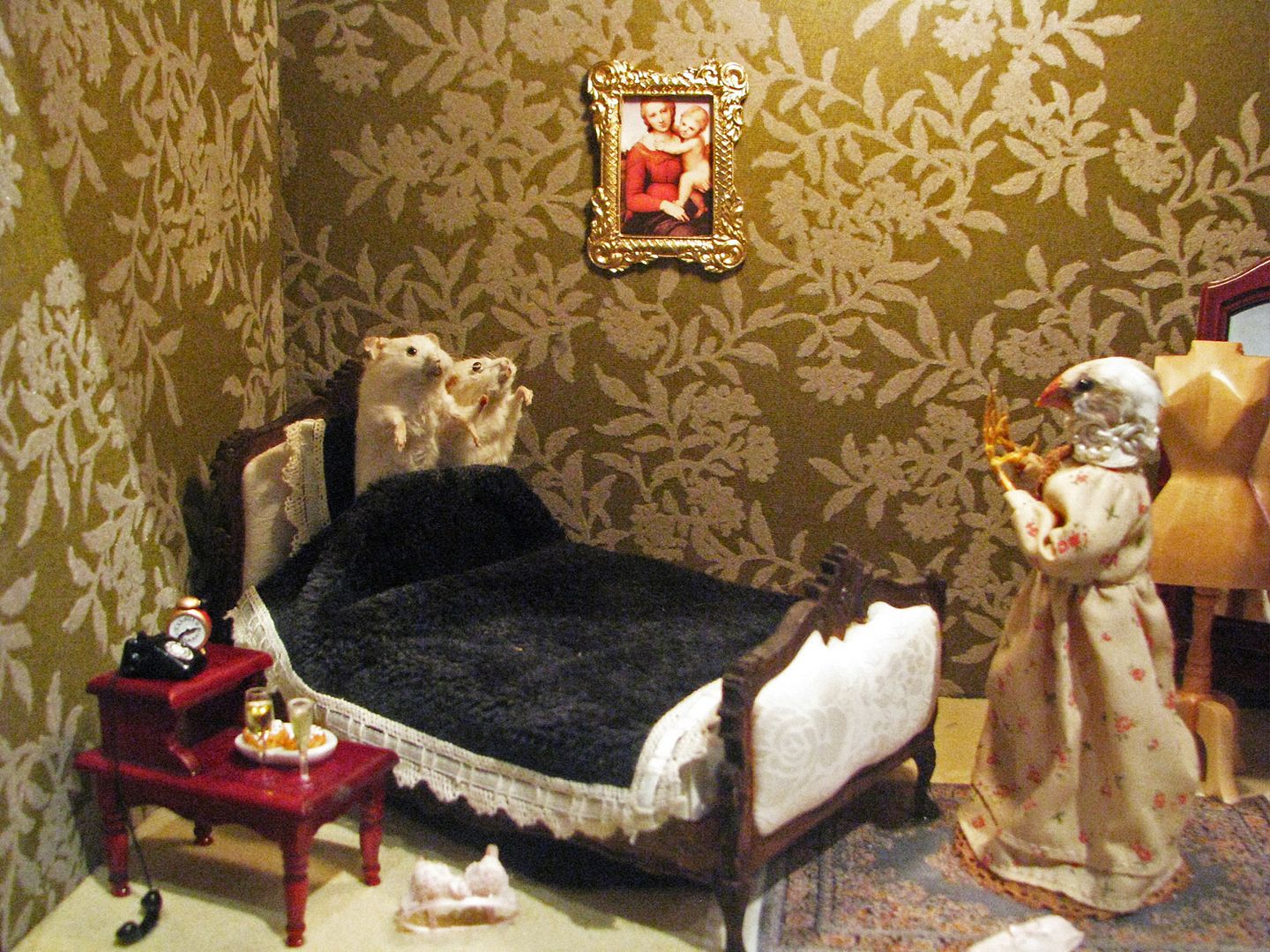 "When The Bird's Away....."
This naughty lil mouse decided to stray from his feathered lover while she went shopping. When she came home early she discovered her furry mate had a secret love on the side. She flew the coop and never came back. Never believing that he preferred feathers over fur.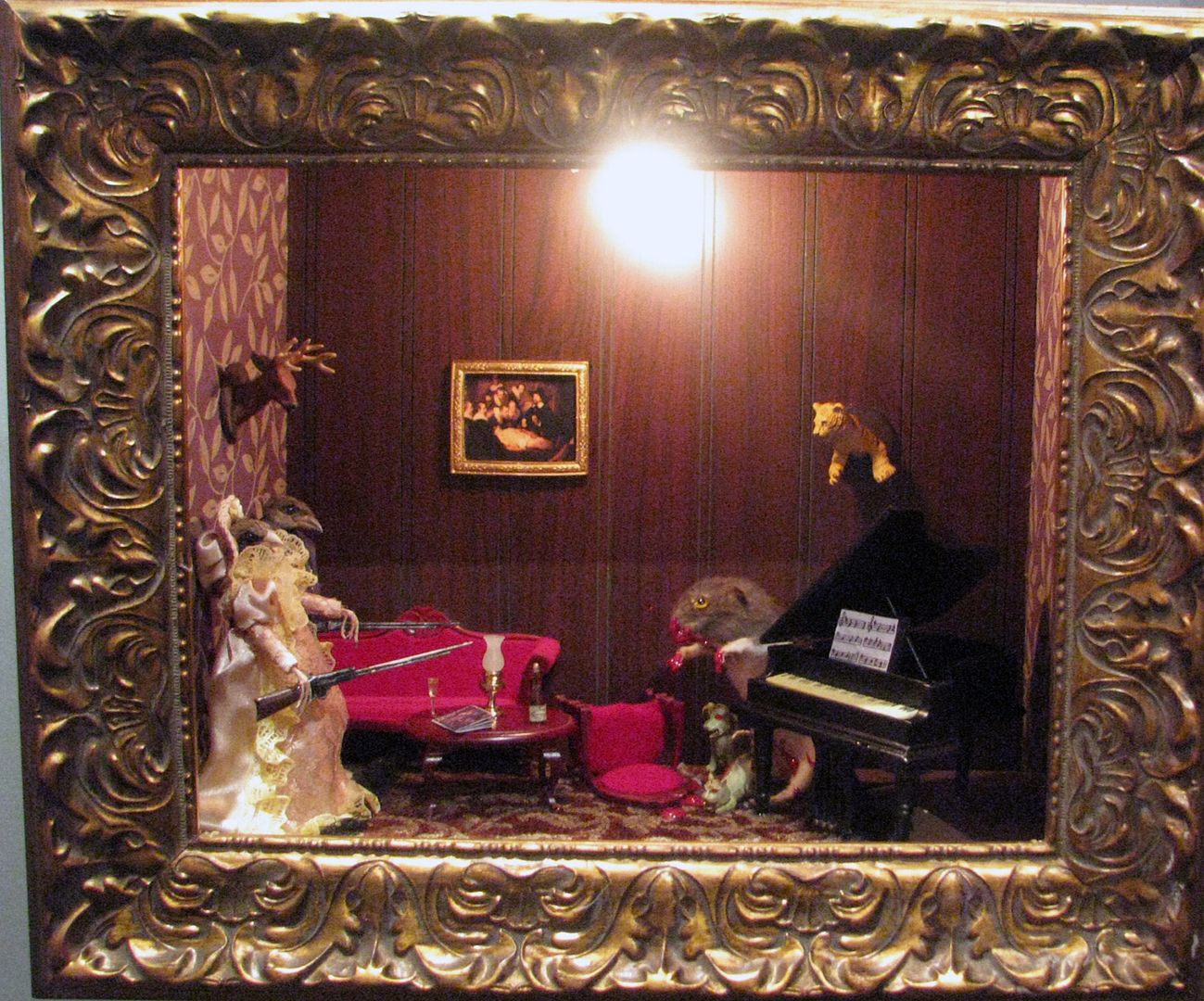 "Aim For Their Heads"
Maxwell and Patricia were enjoying their Saturday nigh at home, sipping wine and playing songs on the piano for each other, when suddenly...... A ZOMBIE INVASION! A zombie rat with his trusty dog, daisy and cat, momo came busting in the room after blood! Luckily, Maxwell was prepared for zombie attacks from reading about them in books and had shotguns strapped under the coffee table. They escaped unscathed, and now have three new pieces of taxidermy added to their collection.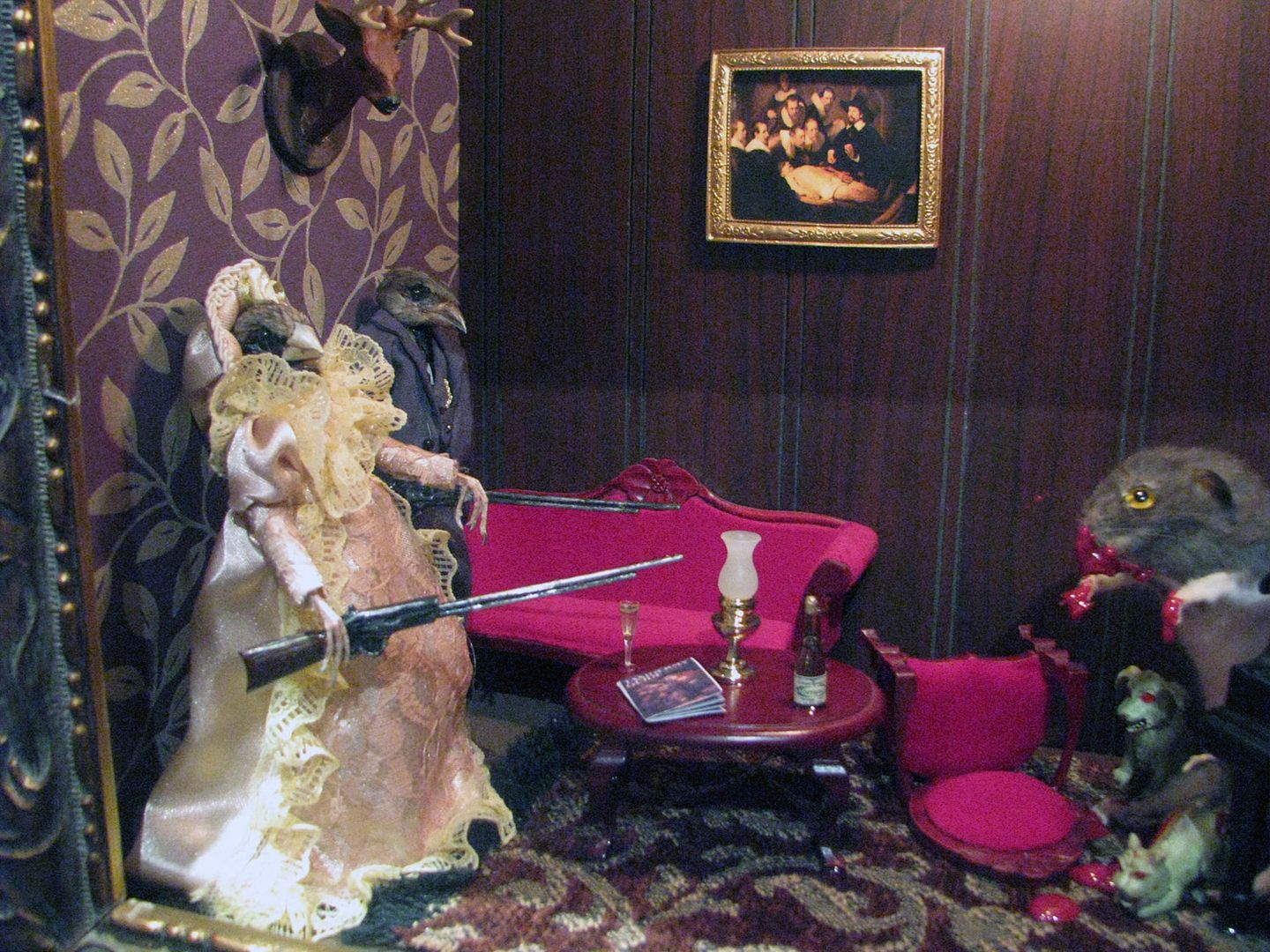 favorite friends
loved to death
just sent over preview images of their new show that opens tonight at
articulated gallery
, 'raise your tiny paws to heaven' featuring the unique and original taxidermy dioramas they are known for. each box contains a quirky and intriguing peek into the imagined lives of anthropomorphic creatures outfitted in victorian clothing and settings, truly giving voice to the latin 'memento mori' or 'remember death'.
xo