I view the olfactory sense as others might reflect upon sight or sound. Crucial. A necessity. Like breathing. It is breathing in, of course, through which you experience it, after all. And although I would not care to lose my eyesight or my hearing - in a darkened, silent room, I am neither frightened nor lonely if there is the ghost of a scent on the air to breathe in, and to comfort me.
When I was much younger, my mother's mirrored vanity tray held a great deal of fascination for me, with its jumble of shimmering glass bottles filled with fragrant fluids. It was a constant and forbidden temptation -as I had been told, more than once, to leave it be. And more than once, caught in a paroxysm of longing and naughtiness from which there was no return, I would spray one scent, then the next, and then perhaps high from the vaporous cloud of aromatics floating round my head, would proceed to spritz myself with the remainder of those illicit essences. When later interrogated, I would have the audacity to assert that I had been playing quietly in some other part of the house the entire time.
As if my mother couldn't tell. As if she couldn't smell.
Despite my fragrance fixation, years later and well into adulthood I have neither developed into chemist nor expert perfumer. I continue to carry with me, however, that obsession from my formative years. Though I try to reign it in, fragrance is often the topic of my conversations – whether or not people are listening and often I suspect they are not - and a continuous train of thought for which there are no stop-offs, just endless loops; analyzing the notes of a fragrance, memories or bits of nostalgia it may call to mind, colours with which I associate the scent, characters from literature or cinema who best portray the story of the scent, etc., etc., ad nauseum.
When asked for fragrance recommendations then, though perhaps I am not qualified in the strictest sense of the word to dole them out, I do feel perfectly at ease sense doing so, and certainly up to the task. Especially when, as requested by jess herself, the search is for something "dark, musky, exotic". As a lover of the ghoulish, the macabre, the eerie and all manner of nightmarish phantasmagoria … such scents, as you can imagine, are quite my my cup of tea. See below for a list of my top ten haunting, evocative "Scents for the Dark", and accompanying thoughts for each. I would not say that all of these are exactly budget friendly, but most can be purchased in the form of various sample sizes from sites such as theperfumedcourt.com. Or, you could leave a comment on this post with your own perfume memories or simply a favourite scent if you wish to be entered in a giveaway for a fragrance sampler which contains sample sizes of a good many of the perfumes mentioned! Fragrances will decanted from my own personal collection, and will be clearly labeled. Good luck!
#10 Black Phoenix Alchemy Lab "Aeval"
I used to work for a rare/used occult bookseller; this fragrance takes me back to that time. This is the scent of things old, and rare, and dark and forbidden. Dusty books on rotting wooden shelves - memoires of madmen and magicians, ancient grimoires written in dead languages, spellbooks and tarot cards and nose-tickling sweet, smoky incense. Fairy tales of witches and gnomes and fairies and all sorts of my wonderful characters, some real, and some (supposedly) make believe. But if you could have breathed in that scent, you would have believed. This is that scent. Dark and old and filled with things you aren't supposed to know, aren't supposed to believe. Things that stay in the shades and shadows and in unopened books that no one reads anymore.
At first it is decidedly medicinal… like an antique herbal expectorant one might procure at the local apothecary run by an unlicensed homeopathic pharmacist. It might cure you, it might kill you. It soon becomes whispery smoke and mysterious veils and soft, powdery incense made from mystical tree resins. The kind of dream-tree one must ask permission to use, from the dryad living in. A very otherworldly scent, almost.
#8. Heely "Sel Marin"
#7. Etro Messe di Minuit
I was never happy with this scent until I realized I was insistently attempting to smell something that I wouldn't recognize anyway ….I've never been to midnight mass in my life. Once I realized that its subtly sour, musty scent reminded me of a shadowed corner of a used bookstore; towering piles of moldering books stacked on sagging rotted wood shelves….a corner that hasn't seen sunlight in years, books that are touched by human hands rarely, if at all….once I came to this conclusion, I fell in love.
#6. Dawn Spencer Hurwitz "Cathedral"
#5. Serge Lutens "Chergui"
#4. Black Phoenix Alchemy Lab" "Schwarzermond" (Limited Edition)
Wicked, brooding resins and that dark lurker patchouli. Imagine this blend sinuously winding it's smoldering way from a dab on your wrist, slowly, sweetly up your arms, across your shoulder, to rest - a seductive haze at your neck like an antique suede choker, infused with the scent of it's former owner - the Countess Villainess What's Her Name. She poisoned three of her husbands, but she's got prospects in queue and the line's out the door, anyhow.
A deeply hypnogogic scent, all dark, narcotic myrrh and nocturnal resins. A midnight philtre, thickened with age and swimming murkily at the bottom of an ancient crystal flacon, tucked away in some moth-eaten velvet robes. This is the scent I imagine Mary Shelley wearing during that infamous summer in 1816 at the Villa Diodati with Byron and Polidori.
#2. Comme de Garcons "Kyoto"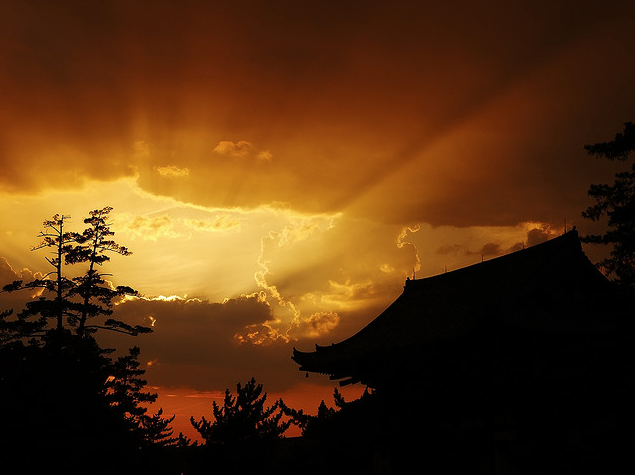 Austere and meditative and calls to mind a dark prayer in a cool, shadowy forest temple.
#1. Creed "Angelique Encens" (discontinued)
*many thanks to
mlle ghoul
for this guest post. don't forget to leave a comment to this post to be entered in a sample of scents give a way courtesy of the author! give a way ends thursday march 24th!*